PROUDLY MAKING FACE MASKS FOR HOSPITALS
When a local hospital called out the need, we responded. We quickly re-opened our factory in upstate New York which was closed temporarily due to the fast and fierce advance of COVID-19. Within hours, our talented tailors adapted to the task at hand and began production of thousands of face masks. Using high quality materials, the masks are being used as alternatives by healthcare workers.

The Hickey Freeman Tailored Clothing factory in Rochester, New York.
"We have hundreds of the best sewing machine operators in the country. When Rochester General made the request, of course we answered the call. We will do whatever it takes, this is a small contribution compared to that of the health care workers we are helping protect." 
said Stephen Granovsky, 
CEO of HFTC.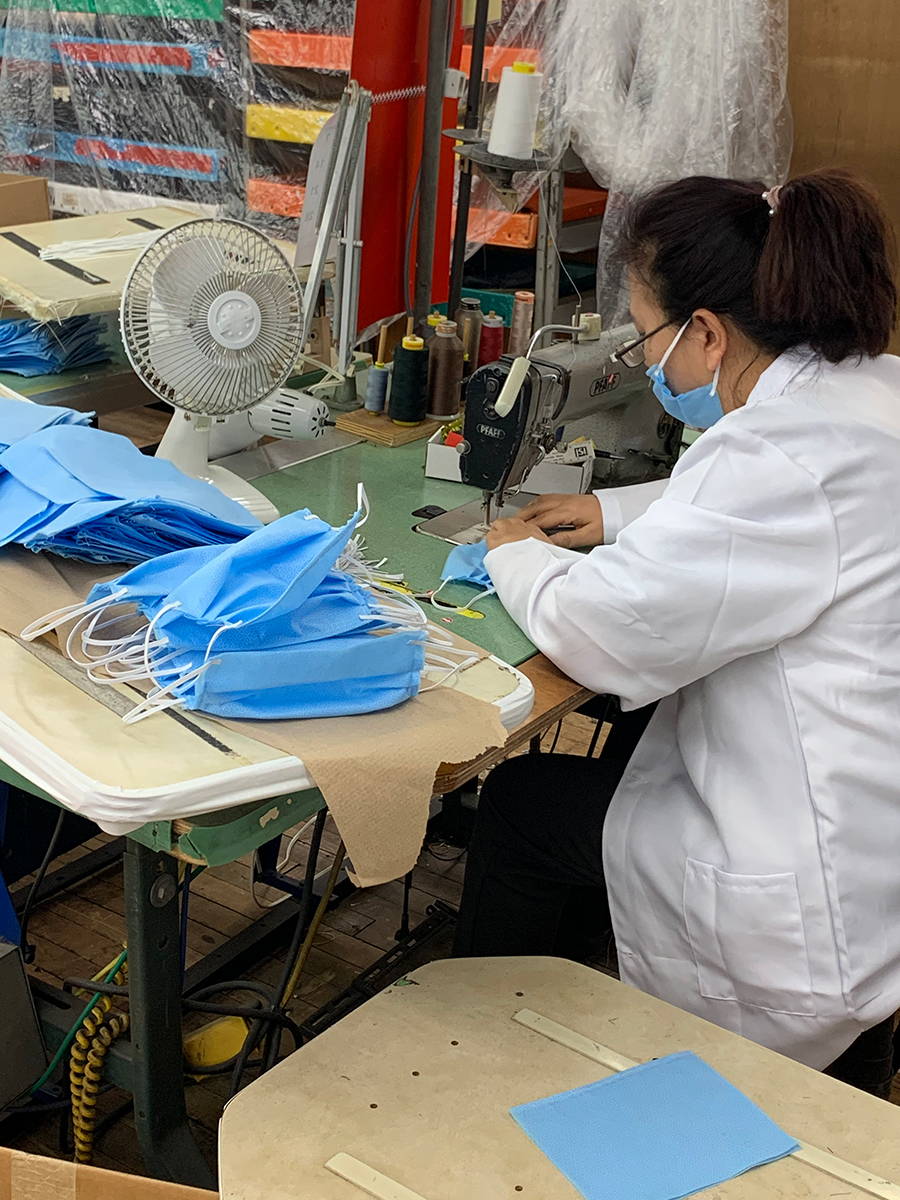 PARTNERSHIP WITH XEROX CORPORATION
Can you imagine transforming printer filters into face masks for alternative use by hospitals during the fight against COVID-19? Xerox and Hickey Freeman, companies both founded in Rochester, New York are doing exactly that. Together, we're making and donating masks to medical professionals in New York State. That's the power of American innovation.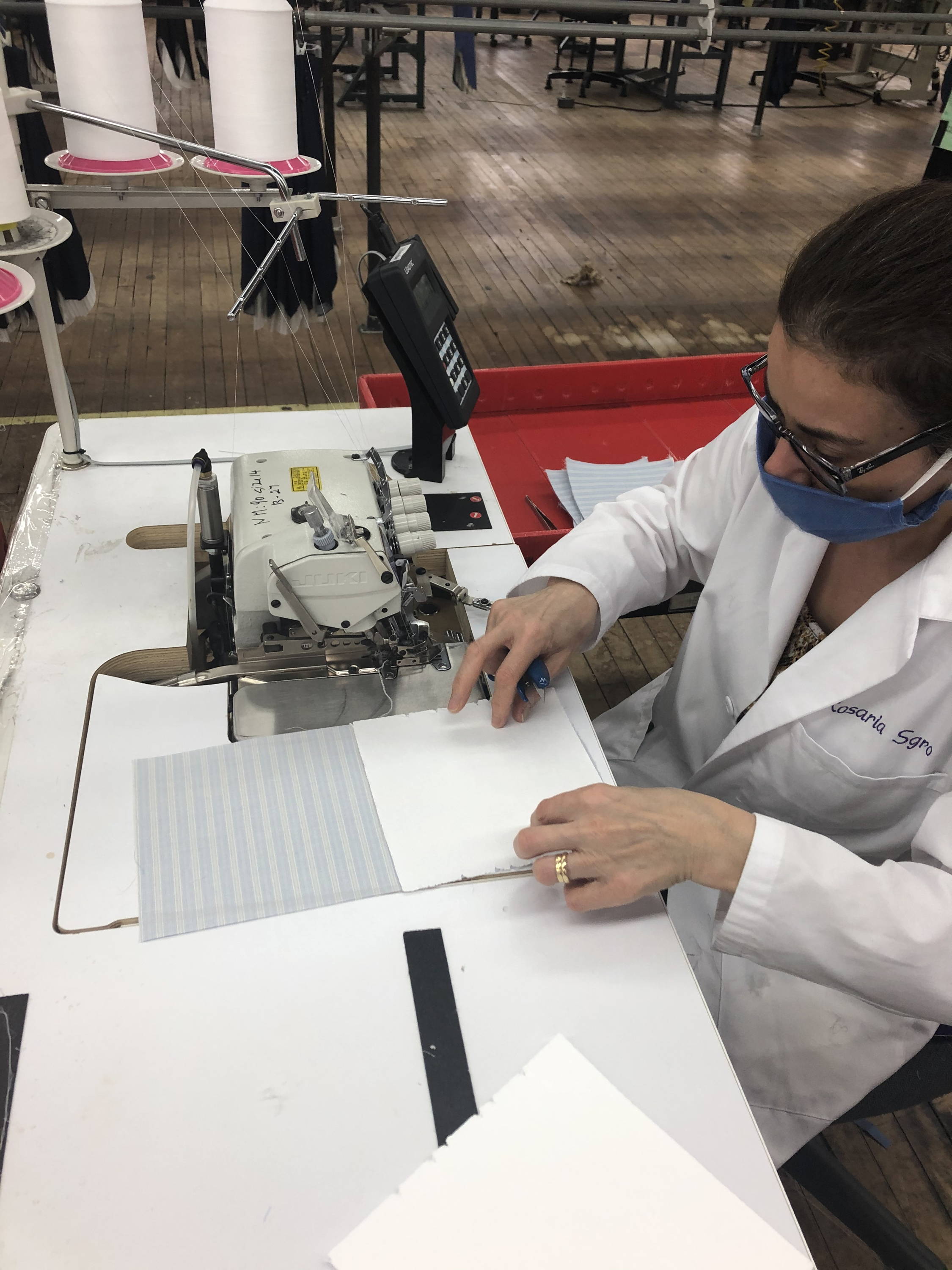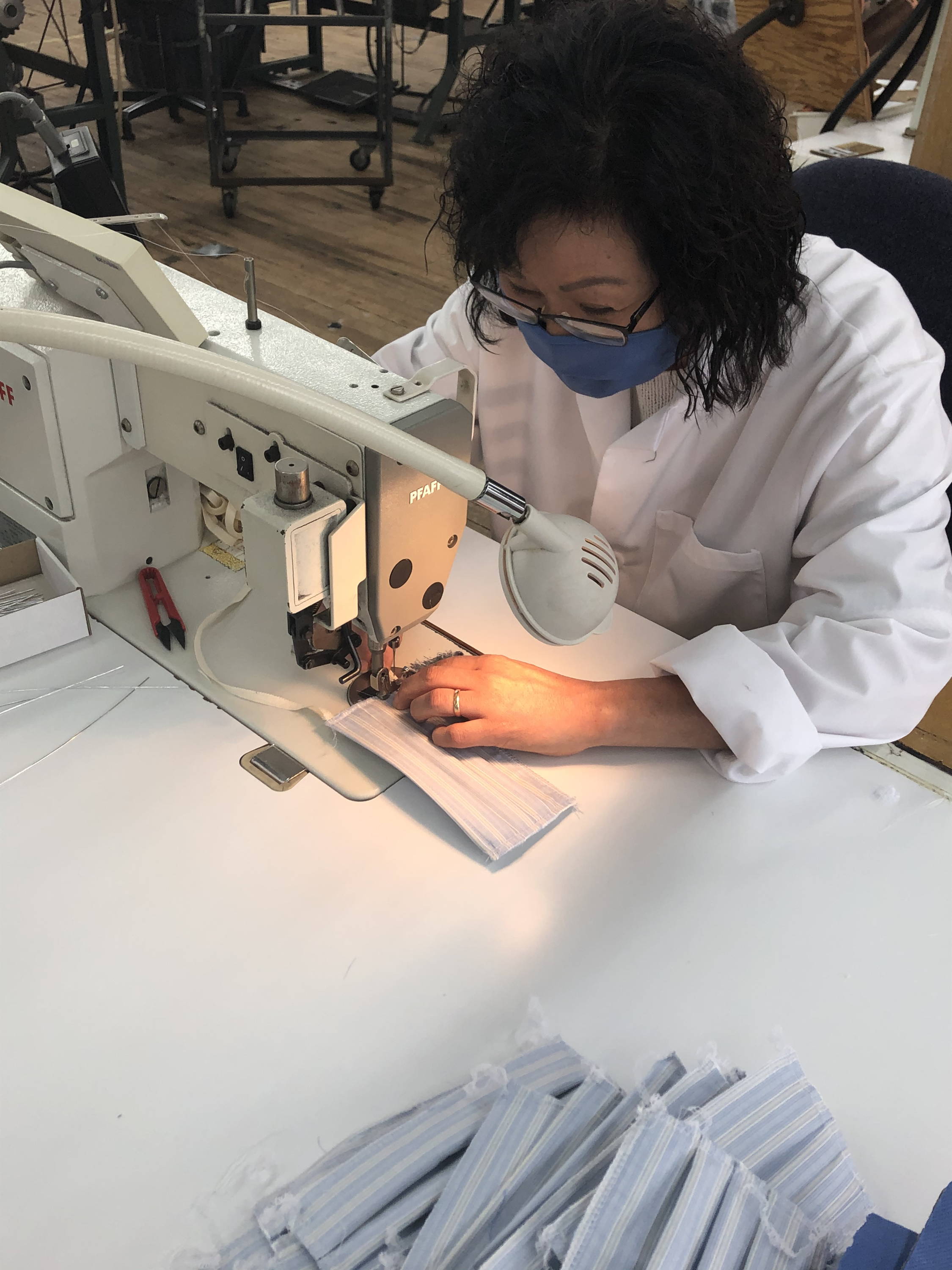 HOW TO MAKE A PERSONAL FACE MASK
Jeffery Diduch, Hickey Freeman's SVP, Technical Director gives step-by-step instructions on how to cut and sew a cloth mask for yourself, family and friends. The CDC advises that wearing masks will help stop the spread of the coronavirus to others.
BY THE COMMUNITY FOR THE COMMUNITY
The American "can do" spirit is clearly evident as local Rochester businesses pull together in a swift response to the unprecedented coronavirus crisis.
SIMCONA ELECTRONICS
Every mask that Hickey Freeman manufactures for health workers features a metal nose piece provided by this Rochester headquartered company. Family owned and operated, Simcona's core values extend to community engagement. President and CEO Marc Lacona is the Executive Director of the city's popular International Jazz Festival. When Hickey Freeman called Marc, a pallet of the wire pieces was delivered the very next morning.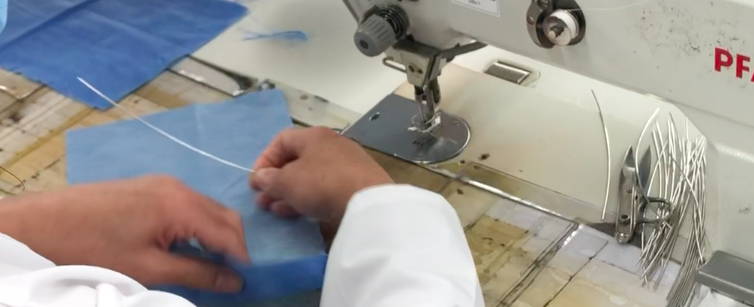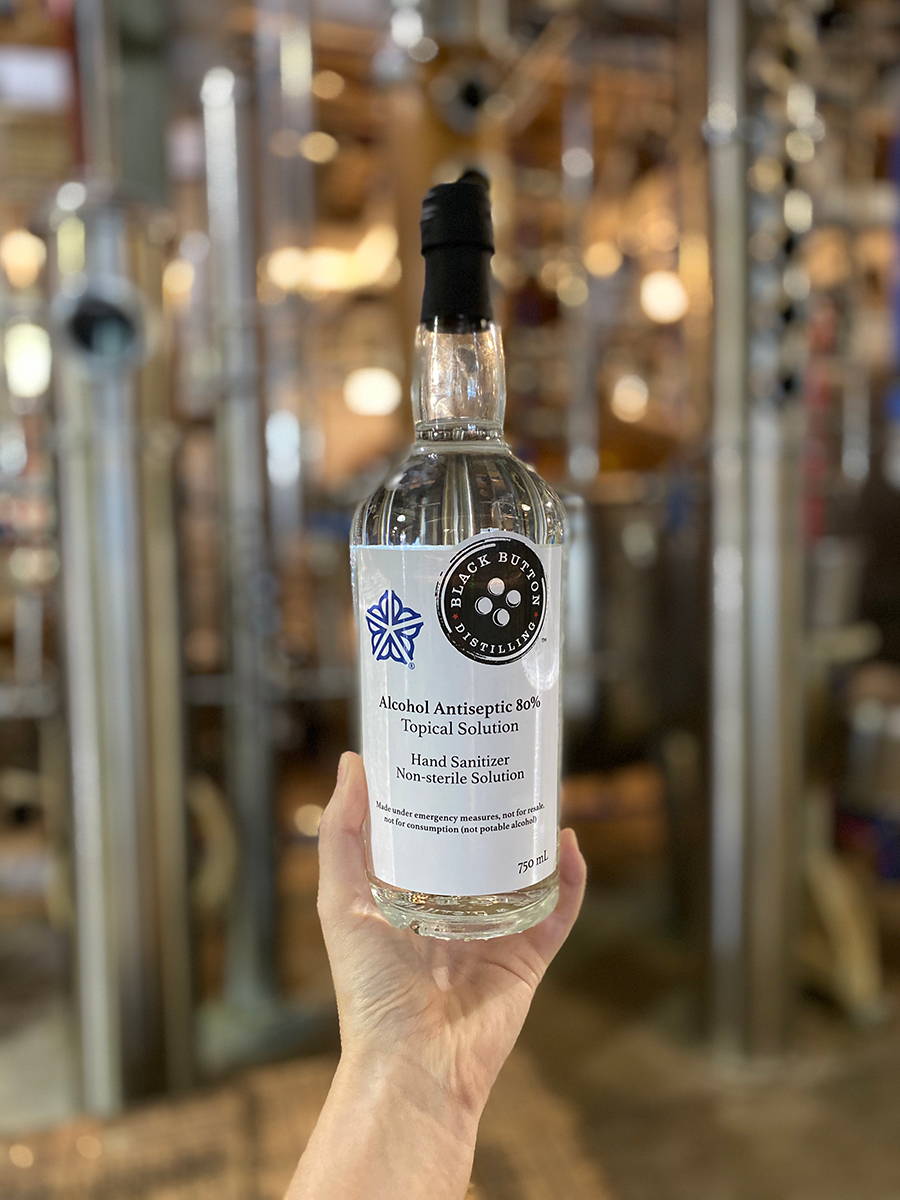 BLACK BUTTON DISTILLING
While many of us would argue that spirits are essential when quarantined, Rochester's award-winning, farm-to-glass craft distillery was forced to pause operations due to the virus. However, they immediately shifted to manufacturing ethanol-based hand sanitizers for distribution to local hospitals, doctor's offices and other at-risk communities.

In an op-ed letter published in the Democrat & Chronicle, Black Button CEO Jason Barrett and Hickey Freeman CEO, Stephen Granovsky applaud the contributions of the local business leaders and invite all to join the effort to protect and support the community in this time of need.
Continue reading